The Fight For LeBron is Getting Serious
As many of us know, LeBron will be a free agent after this season. He has been the biggest talk in the media this whole season. Everyone is asking, "Where will LeBron play next year?" and everyone seems to have their own answer, but no one truly knows. Even LeBron says he doesn't know yet. That hasn't stopped cities from trying to campaign for him to sign with their team in the offseason.
Cleveland was one of the first cities to begin campaigning, rightfully so.  They put out different merchandise saying, "Stay Home," and his number on it.
Many fans have made signs that ask LeBron to come to their city and will wave it around whenever he is in town.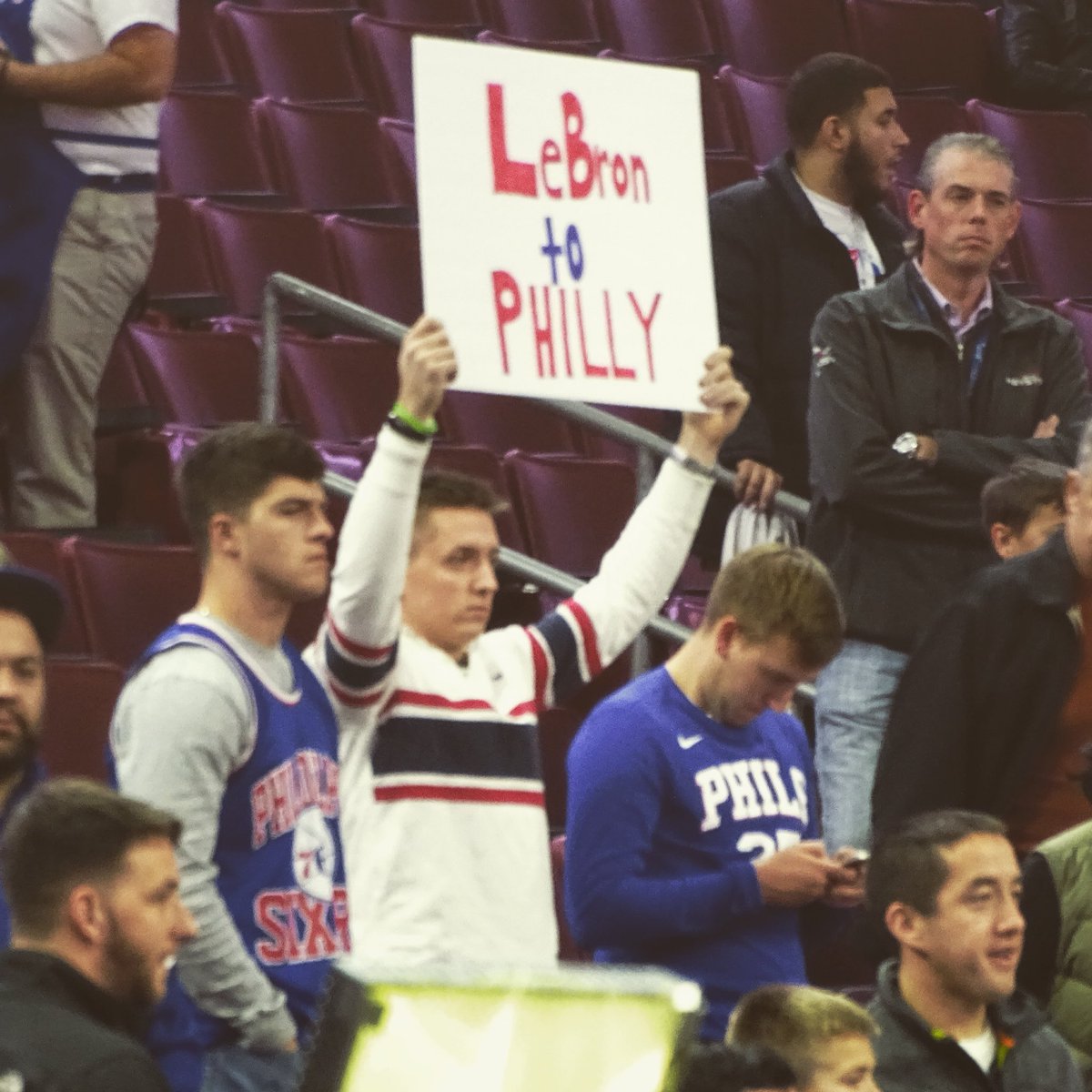 Atlanta actually went the opposite way by chanting "LeBron will leave you" when the Cavs played in Atlanta after the trade deadline.  That's not much of a campaign, but it is definitely slander against Cleveland's chances. The newest entry in the battle for Lebron has been Philadelphia.
Philadelphia is one of the teams that people believe LeBron will look into joining in the offseason because of their core of youth and Ben Simmons. The young phenom and LeBron share the same agent and seem to have a strong connection already. Philly fans have already used signs at their games against the Cavs including this one. Their newest effort includes some billboards.  Similar to the new movie, "Three Billboards Outside Ebbing, Missouri," the company, Power Home Remodeling bought three different billboards.  Each billboard had a different message that was surrounded around getting LeBron to Philly.
So it begins. pic.twitter.com/jR1oNC8o5J

— Cleveland Sports Talk (@CLEsportsTalk) February 26, 2018
This is only the beginning of many efforts that cities will make to get the best player in the world and one of the greatest players of all time to play for their city.  This should be interesting especially with the Cavs playing Philadelphia on Thursday. Will LeBron move to Philadelphia this offseason? I don't think so, but it should be fun this summer.
Photos: ESPN