Not The Best Fantasy Football Podcasts – Waiver Wire Adds for Week 3
Week 2 was filled with some great games on the field and some break out fantasy performances. The good news about Week 2 is that in terms of the injury front there were not too many big names that suffered injury. That is great because the game is always better with its start power. The other good thing is for fantasy owners is this week did not quite ruin any fantasy seasons. The downside of that is if you are searching on the waivers this week for pieces to be a starter you may be left searching for what you desire. Here is a look at the top-nine names we see out there on the waivers.
Austin Ekeler, RB, Los Angeles Chargers
Jon Gannon – @TheGannonBallZ
What began as what some thought a flash in the pan in Week 1, has continued into Week 2. Austin Ekeler had 11 rushes for 77 yards and three receptions for 21 yards against the Buffalo Bills. Showing off the ability to make big plays, Ekeler is quickly turning into a worthy flex play each week. What makes Ekeler even more intriguing is the fact that Melvin Gordon left the game in the fourth quarter with an "upper body injury."  If the injury is at all serious, look for Ekeler to be in line to get a massive usage bump.
Available in 57% of ESPN Leagues
Available in 55% of Yahoo! Leagues
Giovani Bernard, RB, Cincinnati Bengals
Matt Shannon – @MattyShannon9
It's all about the opportunities. Joe Mixon is expected to miss multiple weeks after recently undergoing arthroscopic knee surgery. While Mixon was out last season, Bernard averaged 16 touches per game and was a top-20 running back during that stretch. He won't sustain long-term value this season but you can expect him to provide RB2 value as long as Mixon is out of the lineup. Worthy of an add in all formats of every shape and size.
Available in 60% of ESPN Leagues
Available in 71% of Yahoo! Leagues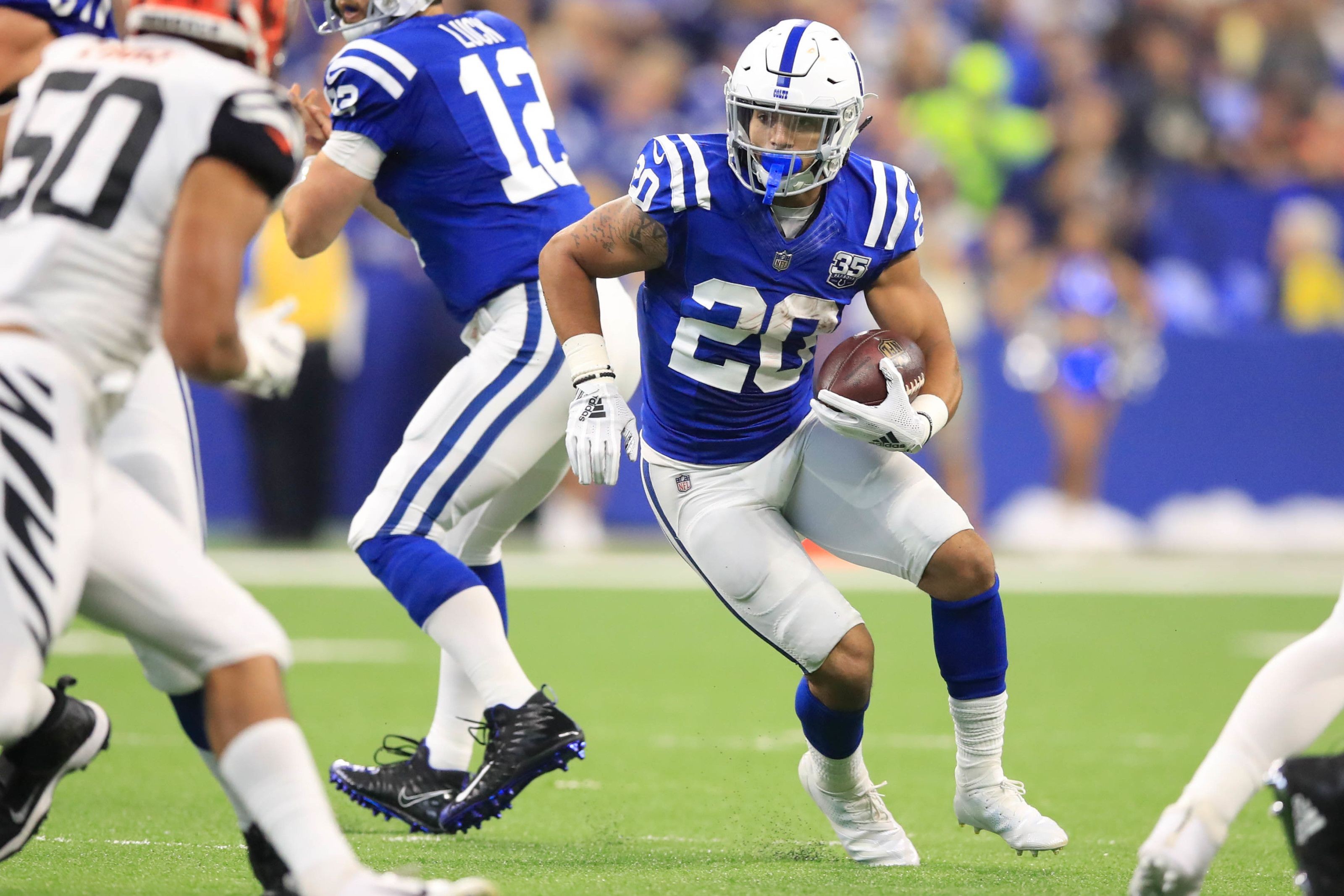 Jordan Wilkins, RB, Colts
Will Collins – @FanaticallyWill
The Colts backfield is a little bit of a mess here so I challenge you to pick wisely when making your claim on which RB you want to ride with. Marlon Mack is the veteran of the group with this being his second year. He missed Week 1 allowing for Wilkins to be the lead. He did not run away with it which allowed for Mack and Nyheim Hines. Wilkins was tied for the team lead with 10 carries and tied Mack, ending with 61 yards. Good production for the number of touches. He is the most workhorse of the group and should have the most consistent output.
Available in 70% of ESPN Leagues
Available in 69% of Yahoo! Leagues
Keelan Cole, WR, Jaguars
Will Collins – @FanaticallyWill
The Jaguars really showed what this offense can do through the air. With Leonard Fournette missing this game the attention turned to the receivers and Blake Bortles. Cole was quite an impressive finishing with seven catches on eight targets for 116 yards and a TD. There will be games where the Jags will have to battle back and rely on the air game. Cole is the number 1 WR in that offense and is a good play for matchups with a high ceiling.
Available in 52% of ESPN Leagues
Available in 50% of Yahoo! Leagues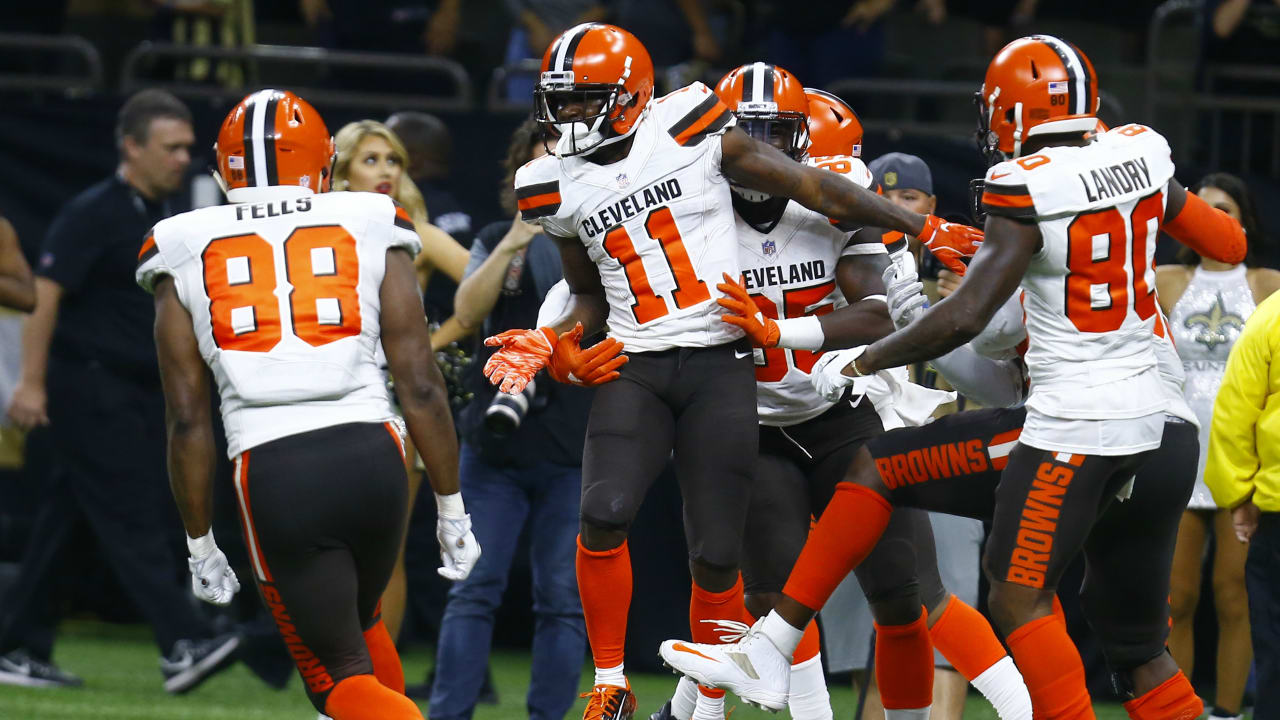 Antonio Callaway, WR, Cleveland Browns
Jon Gannon – @TheGannonBallZ
If you're a fellow Browns fan, you don't need a reminder on why Antonio Callaway will now be receiving more targets in the Browns offense. If you're like me, you could also use some extra cheering up, so here we go. Callaway coming into the NFL was thought of as a 1st round talent, with major character red flags, much like another wide receiver now on the Patriots.  Callaway just showed off what he can do on the field on Sunday with three catches for 81 yards and a touchdown. He also saw what can happen off the field if you don't toe the line. With any hope, this helps keep Callaway on the right path, while he continues his ascension to star wide receiver status.  At the very least, should be worthy of a flex play based on matchups moving forward.
Available in 96% of ESPN Leagues
Available in 92% of Yahoo! Leagues
Ryan Fitzpatrick, QB, Tampa Bay Buccaneers
Matt Shannon – @MattyShannon9
It might be time to start taking Fitzmagic and the Buccaneers offense seriously. Fitzpatrick is the first player since 2004 to throw for 400-plus yards and four or more touchdowns in consecutive weeks. He has an abundance of pass-catching talent around him and they face off against a seemingly weak Steelers secondary in Week 3. He might not be your QB1 for the future but you can do a lot worse than Fitzpatrick in Week 3.
Available in 68% of ESPN Leagues
Available in 76% of Yahoo! Leagues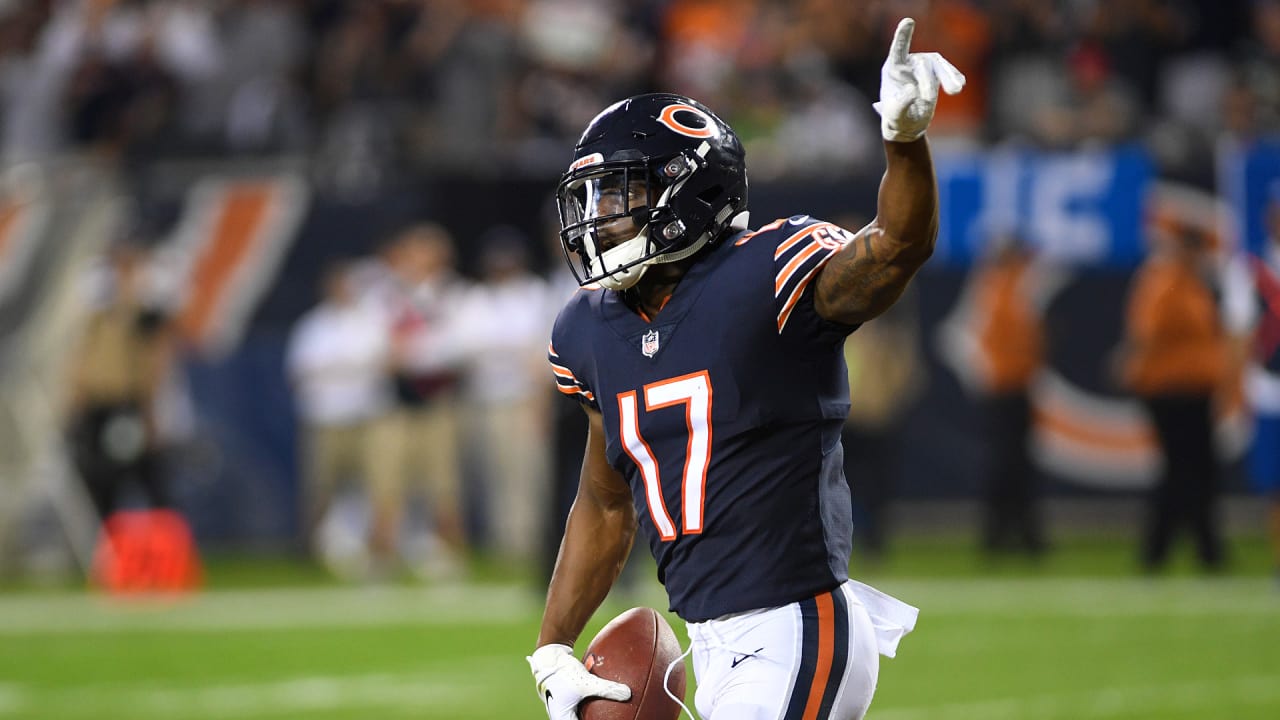 Anthony Miller, WR, Chicago Bears
Jon Gannon – @TheGannonBallZ
Unlike a number of other players on this list, Anthony Miller doesn't have the stats quite yet to warrant the waiver add.  This is definitely more of a speculative add, but based on the talent, could really pay off dividends. In Week 2, Miller had two catches for 11 yards and one touchdown. The touchdown, however, came on a well-executed route. With hope, this gains the rookie more trust from his QB and coaches which will lead to more chances on offense. Only add if you have an available roster spot to take a chance on a player.
Available in 80% of ESPN Leagues
Available in 84% of Yahoo! Leagues
Dez Bryant, WR, Free Agent
Matt Shannon – @MattyShannon9
If you have an empty bench spot and some patience, I would roll the dice on Dez as a speculative add. I have a feeling he is going to find a home in the next couple of weeks and could be a difference maker in leagues down the stretch. The Browns were connected to Dez a few weeks ago and clearly have a void to fill with the recent departure of Josh Gordon. The Eagles are another team that desperately needs WR help. Worthy of consideration if you have the bench space to do so.
Available in 71% of ESPN Leagues
Available in 74% of Yahoo! Leagues
DeSean Jackson, WR, Buccaneers
Will Collins – @FanaticallyWill
Crazy to think we have left this man on the waivers for so long. He is one of the best deep threats in the NFL year in and year out. With no Jameis Winston there was some hesitation with this offense and Jackson but after this week that door is shut. He has put together back-to-back games of 100-plus yards and at least one score. Will this Fitzmagic resurgence keeps up at this pace, I'm sure not. However, with this pace, he is worth a flyer and more than a viable flex play. Note that Winston is due back after this week. Could lead to an adjustment period so this might be a short stay.
Available in 39% of ESPN Leagues
Available in 50% of Yahoo! Leagues
Photos: Fox