Just How Different Will the Indians Look Next Season?
According to reports, the Cleveland Indians aren't necessarily shopping their valuable veterans, but the team is listening to potential offers from other teams.
Among those veterans include two-time Cy Young Award winner Corey Kluber, Carlos Carrasco, Edwin Encarnacion, Jason Kipnis, Yan Gomes and Roberto Perez, according to ESPN's Buster Olney. Every player listed has been valuable in some capacity for this team over the past few years, which could make even the casual Tribe fan to raise an eyebrow in curiosity.
After back-to-back disappointing playoff appearances, the Indians find themselves at a crossroads with aging productive players while the roster is still populated with young hopefuls.
So exactly what is the team doing? Nothing, according to MLB.com's Indians beat writer Jordan Bastian.
"If anything, Olney's report was confirmation — via his sources — of normal speculation. The Indians ran a franchise-record payroll in 2018 and project to do so again in '19. So, working logically through that reality, the team would need to be open to listening on offers for any veterans making substantial money, to see what avenues are available to free up salary space and address other areas of need."
Essentially, the Indians are doing their due diligence in trying to extend their championship window with multiple notable free agents that have the potential to be with new teams next year, even if that means listening to the Yankees for trade offers for Kluber and Carrasco.
Michael Brantley is not expected to re-sign with the Indians for next season, which means the team will be forced to find a long-term replacement in left field for the first time since 2009 (Brantley's rookie season). The Indians did not extended a $17.9 million qualifying offer towards Brantley last week, meaning that they would like to bring him back on a cheaper contract. Brantley has spent his entire 10-year career with the Tribe, becoming a three-time All-Star, 2014 Silver Slugger Award winner and MVP candidate since being named as the "player to be named later" in the CC Sabathia-Matt LaPorta trade in 2008.
Cody Allen, Andrew Miller, Melky Cabrera, Lonnie Chisenhall, Josh Tomlin, Brandon Guyer, Rajai Davis, Oliver Perez, Adam Rosales, Josh Donaldson and Brandon Barnes are also headed towards free agency this offseason. There is no guarantee that all of these players will be with new teams next season, but what it does mean is that it is clear the team is headed towards a rebuild. Not a complete rebuild, but one that will extend the team's current championship window that seems to be closing.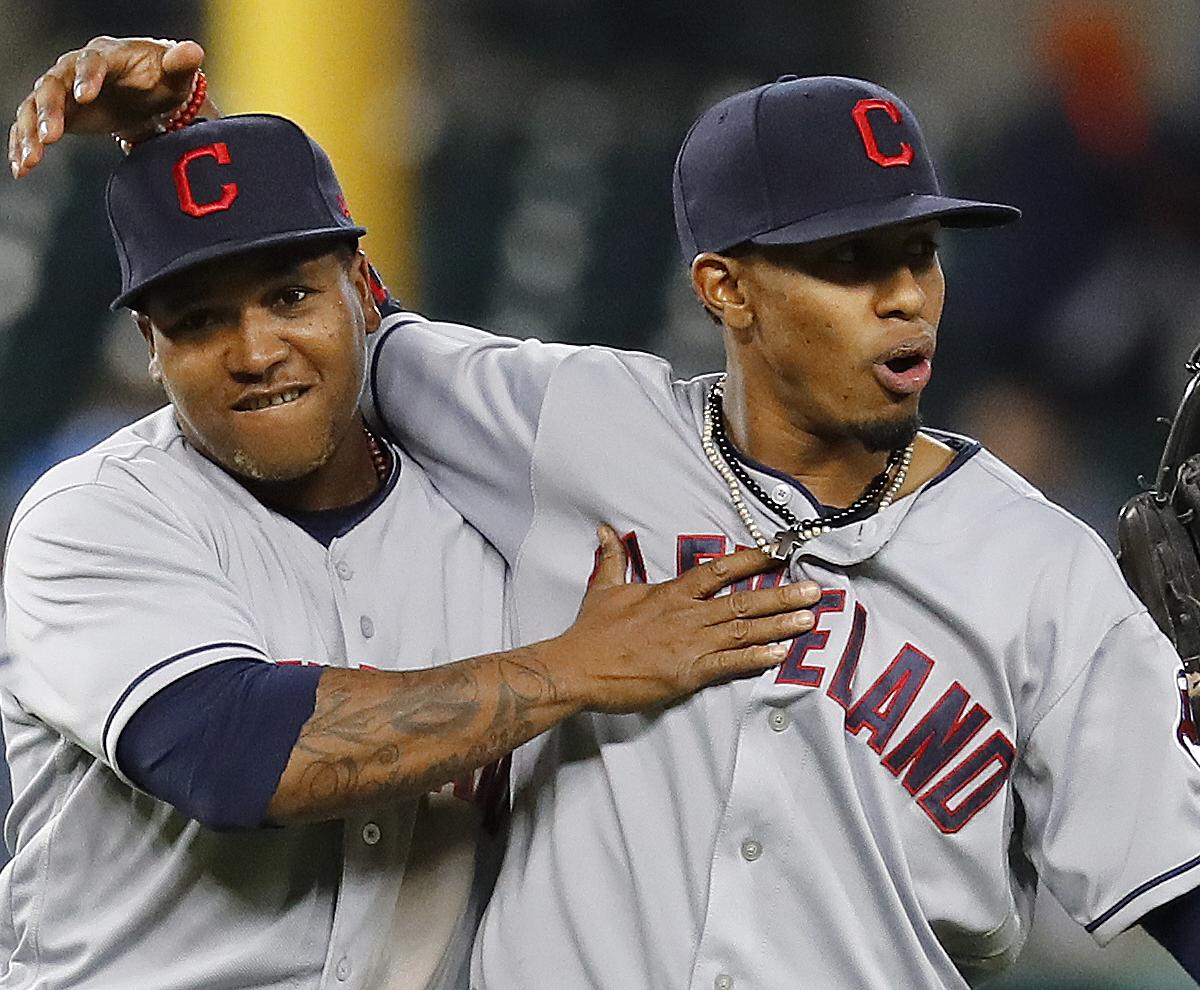 Francisco Lindor and Jose Ramirez are the only two "untouchable" players right now, signaling a shift towards the team is centered around its young and exciting core and that should certainly excite Tribe fans for the future because if these past few seasons are going to be the norm, the Tribe aren't going anywhere anytime soon.
All there is to do now is to wait out this long and cold winter and see what awaits us on the other side.