Is it Time For a New Fifth Starter in the Rotation?
Danny Salazar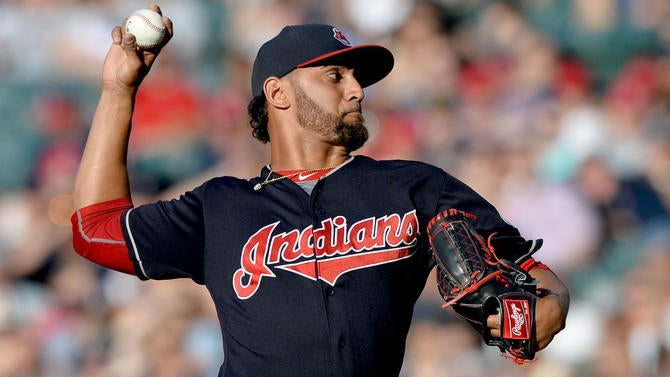 As another player with up and down tendencies, Danny Salazar is currently on the DL with inflammation in his pitching shoulder, the same shoulder that derailed the second half of his All-Star 2016 season.
Salazar is expected to miss the entire month of April, but when he returns, it might be time to look for his return to the rotation, as long as he seems to be the same player he was pre-injury.
In 2015 and 2016, Salazar reached his career-high in wins with 14 in 2015 and pitched a combined 25-16 with a 3.63 ERA and 356 strikeouts.
After returning from another DL stint in late July last season, Salazar went 2-1 with an ERA of 3.00 in 11 games as a starter and reliever.
Wouldn't we all like to see Salazar back healthy and striking out hitters with his 100 mph fastball again?
Click next page!