How the Indians Schedule Will Affect Their Season
With the 2020 MLB schedule recently being released, analysts have already made their predictions on who this positively affects, teams like the Cincinnati Reds and the St. Louis Cardinals, who have to travel some of the lowest amounts of miles and have an average strength of opposing schedule of -.010 according to Mike Petriello, and who it negatively affects, teams like the Seattle Mariners and Texas Rangers, who have two of the top three most miles traveled while having a +.075 harder strength of opposing schedule. So the main question is, does it benefit the Indians?

Short answer, maybe. There are several reasons it should be a neck-and-neck race against the Twins for the division. As long as the Tribe can be competitive in those head-to-head matchups, winning the division is within reach.
google.com, pub-2319592412860037, DIRECT, f08c47fec0942fa0

First, some other factors, not just the matchups. Given that the season is only 60 games in a very condensed amount of time, pitching will be a key factor in the team's success. Even though they traded ace Corey Kluber, the Indians on paper still have a top-five pitching staff with starters Mike Clevinger, Shane Bieber, Carlos Carrasco, Aaron Civale, and Zach Plesac. They also have a solid lineup, with the first five hitters bound to cause pitchers lots of trouble. Beginning with Francisco Lindor and going through Franmil Reyes, opposing pitchers will have to pitch to every one of them, since they know the next hitter could make them pay.

Now, the stats. According to Mike Petriello, a well-regarded baseball analyst, the Indians have the fourth easiest MLB schedule, barely behind Minnesota. The Indians' 2020 schedule of opponents compiled the second-lowest winning percentage over the course of 2019 of .451, trailing only the Twins schedule by .002. So there are a lot of chances for wins this season.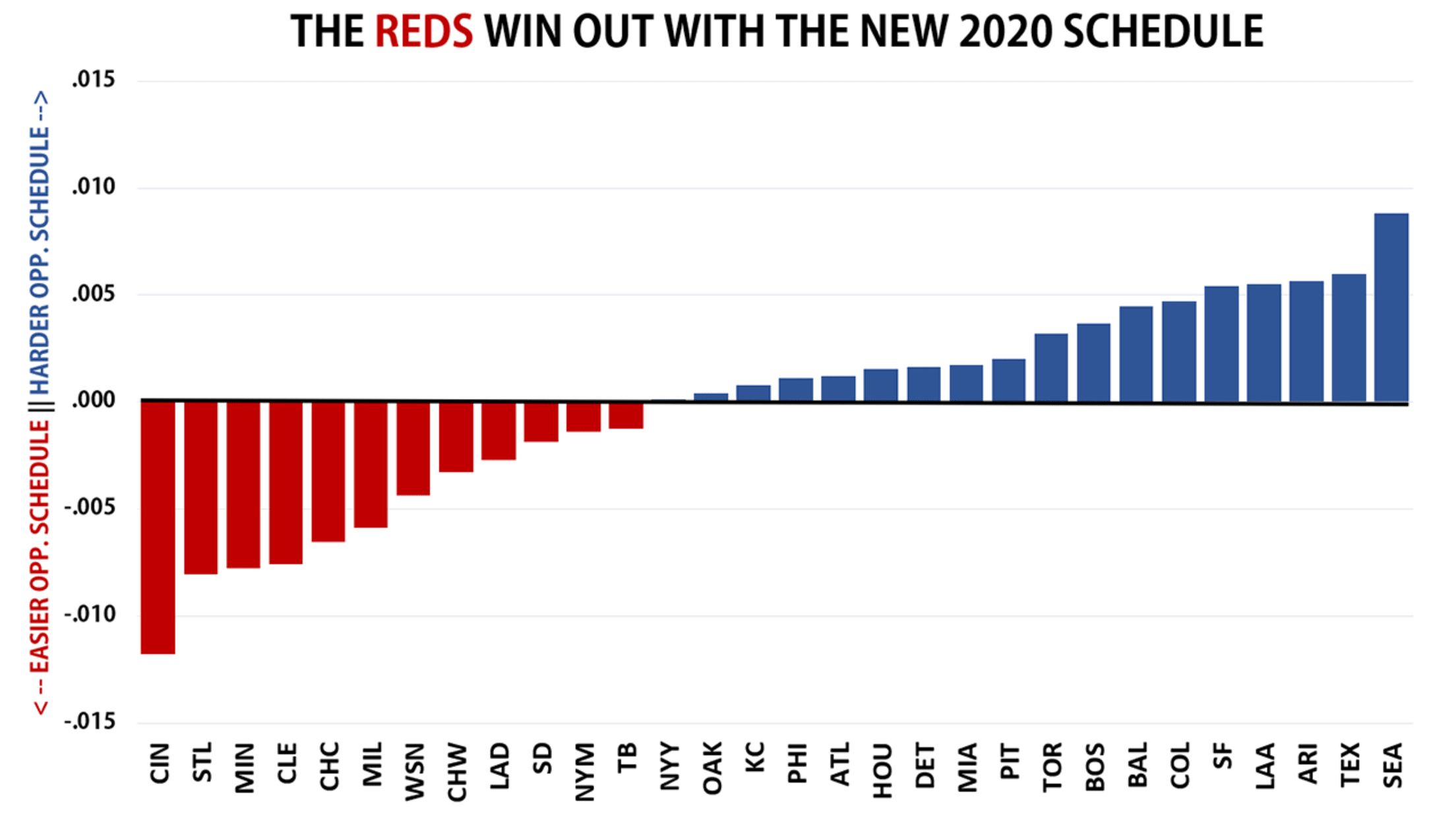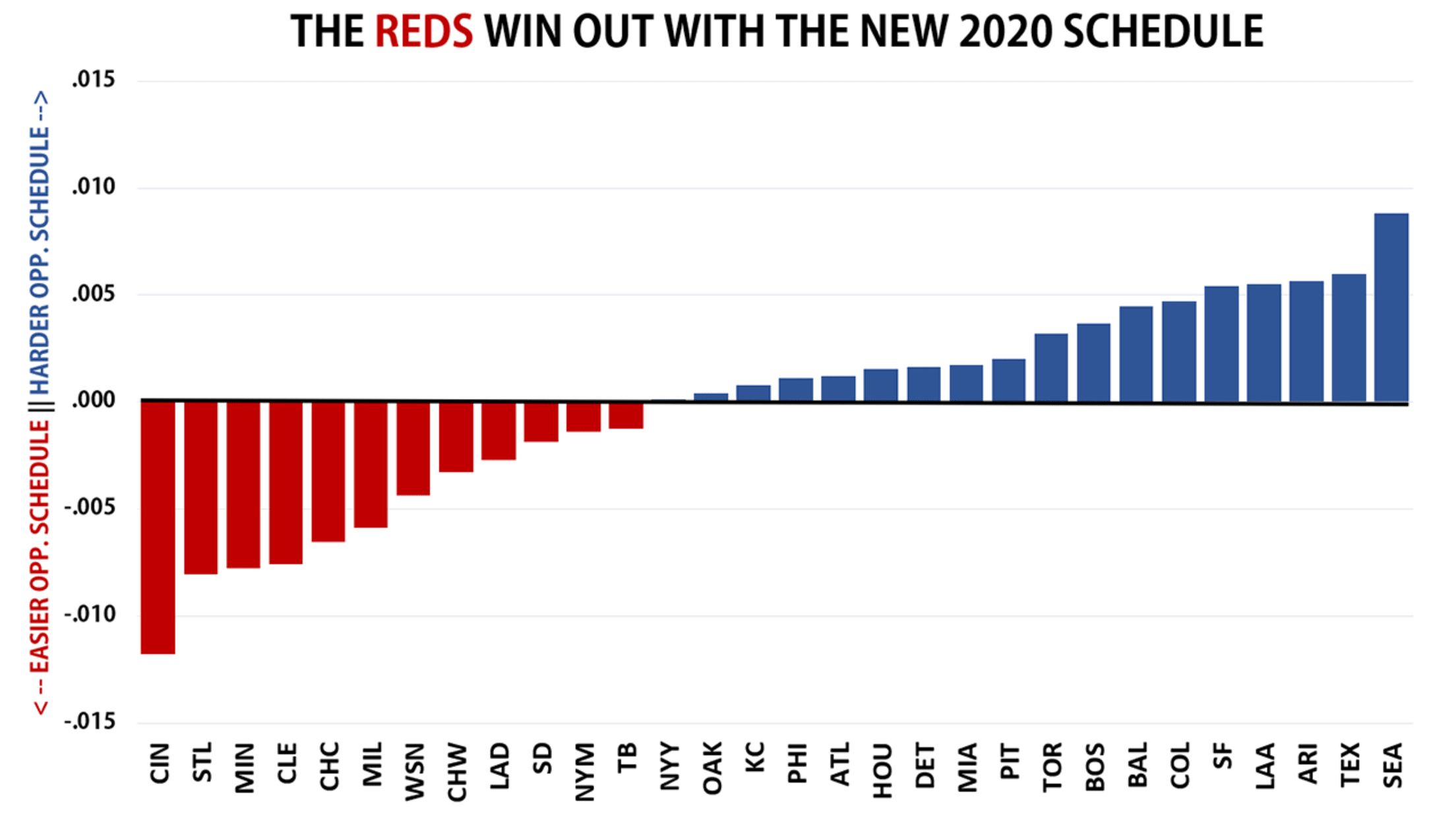 In conclusion, the reason for such an easy schedule: the virus. To minimize travel, teams will only be playing within their division, for the Indians the American League Central, and their other league counterpart, the National League Central. With those divisions having some of the weakest teams in each league, the Tribe will have lots of games against teams like the Tigers, Royals, Pirates, and even the White Sox. Except for the few and inevitable upsets, there should be many easy wins for the Tribe.

As long as major injuries don't derail the season, the Indians should be playing some October baseball – or whenever the playoffs are.

Images
Petriello, M. (2020, July 6). MLB 2020 Opponent Strength Chart [Rankings of easiest to hardest schedule for the 2020 MLB season]. Retrieved from
https://www.mlb.com/news/2020-mlb-schedule-winners-losers
About Author