Free Agent Spotlight: Richard Sherman
It looks as if the days in which the tough defense of the Seattle Seahawks reigned the NFL are over. It was announced Wednesday evening that three-time Pro Bowl DE Michael Bennett was traded to the reigning Super Bowl champion Philadelphia Eagles for a fifth round draft pick and WR Marcus Johnson.
With injuries mounting and performances slipping, several players in the Legion of Boom secondary have been rumored to be parting ways with the Seahawks over the next couple of years and the latest player to be attached to such news might be the most surprising.
Four-time Pro Bowl CB Richard Sherman spent his Wednesday saying his goodbyes to his Seahawk teammates, reportedly, as Sherman and those close to him are not expecting him to be with Seattle this upcoming season. In a Facebook post, since deleted, Sherman's mother, Beverly, expressed her feelings on the situation at hand.
"Well sadly the time has come I am more than devastated to know that my son will no longer be a Seahawk," wrote Beverly Sherman, all but confirming reports that her son, Richard, will be with a new team once the 2018 season begins. After deleting the post, she clarified that her post was not a confirmation of Richard's departure, but based from her son and his goodbyes to teammates.
For clarity, I am watching the same news everyone else is watching, I am going by basically what they are saying my son has said to his teammates, I have not confirmed anything…

Posted by Beverly Sherman on Wednesday, March 7, 2018
Now that Sherman has been released the Seahawks, the real question becomes, "Can he help the Browns?" We all know the Browns have the cap space and plenty of money to dish out. With holes in our defense, and everywhere else for that matter, why not go after Sherman?
Other defenders like Marcus Peters, and Cleveland-born Aqib Talib, have recently been traded to the Los Angeles Rams, further bolstering their defense while lengthening the list of players the Browns are mysteriously missing out on acquiring to help them.
It was announced Friday that GM John Dorsey reached a deal with the Green Bay Packers to acquire CB Damarious Randall in exchange for the QB most responsible for the team's misfortunes of last season, DeShone Kizer. While the Kizer experiment is over after just one winless season, The team has upgraded its defensive backfield by acquiring Randall, a first round pick in the 2015 NFL with 10 career interceptions and 32 pass breakups. The Packers defense struggled in Randall's absence after he went down with injury last season.
Sherman is undoubtedly a great cornerback and he has been one of the greats, if not the best, playing this game since his debut in 2011.
At his age, Sherman's 30th birthday is March 30, he is arguably past his prime and the Browns would be paying a high price for a player that may not be here long or have much to offer, but you know what? That's OK with me. No, overpaying for an aging player is never a good thing, but a player of Sherman's stature is hard to argue against considering his only true downfall has been the Achilles injury he sustained in 2017.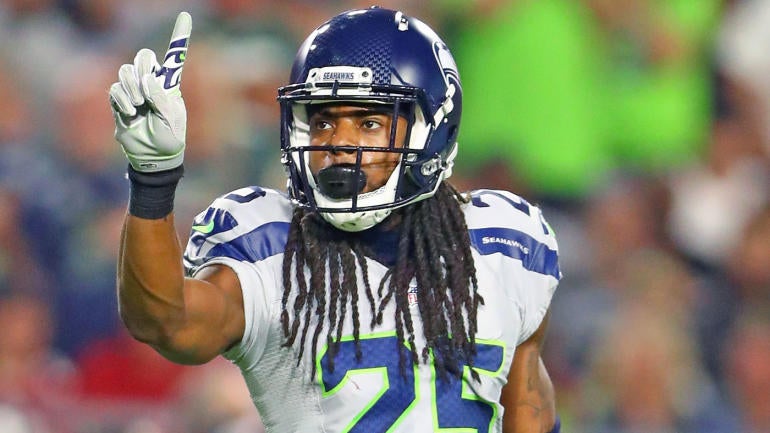 If Sherman is completely recovered from the injury, take that chance and sign him. This team desperately needs someone with a winning attitude and someone that has experience winning something other than the number one overall pick, or close to it, almost every year. Sherman's attitude is almost unmatched and an addition like his would immediately add an unquestioned leader, someone other players could learn a thing or two from.
32 career interceptions, 104 passes defensed and 376 total tackles from one player sounds great. The Browns current defense wouldn't even come close.
"Cause ppl talking to me like I'm slowin' down. Opinions over statistics, of course" pic.twitter.com/nonbj7rQDA

— Richard Sherman (@RSherman_25) March 9, 2018