Five Hot Takes for the Indians 2018 Season
Danny Salazar is Traded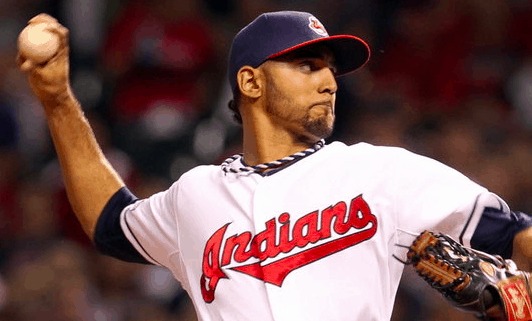 The Indians are deep with its pitching staff and can afford to move pieces around if need be. One of its most talented arms in Danny Salazar has struggled with a lingering injury problem over the past year and a half. When healthy, he has one of the livest fastballs with a nasty changeup to counter it.
However, as a result of the team's deep roster, the Indians can afford to lose a couple pieces as well. Because Salazar has not contributed lately and because he actually is talented when healthy, he will provide at least a little bit of value in the trade market. Most people want to get rid of Tomlin but he will not garner much attraction given his stats and the fact that he is entering his age 33 season.
Making Salazar available will have teams calling and team will move forward from there. Why not trade a relatively young and productive player to set up your roster later?