Dorsey Finds Head Coach in Kitchens: Building Continuity and Stability
It felt like forever ago when word first broke that the Browns were going to make Freddie Kitchens their head coach. In fact, it was just before noon on Wednesday, January 9 on the east coast when Chris Mortensen had reported Kitchens was the Browns' next head coach. After Mortensen's report, a couple of other sources confirmed the same news, however, the organization itself stayed quiet. There was still no announcement on Thursday or even yesterday.
Changes in leadership throughout other teams created headlines this week. We saw Matt LaFleur and Bruce Arians ascend to head coach of the Green Bay Packers and the Tampa Bay Buccaneers, respectively. The following day, the Denver Broncos agreed to terms with Vic Fangio while Kliff Kingsbury was confirmed with the Arizona Cardinals. Finally, the New York Jets announced they hired Adam Gase on Friday to round out the week.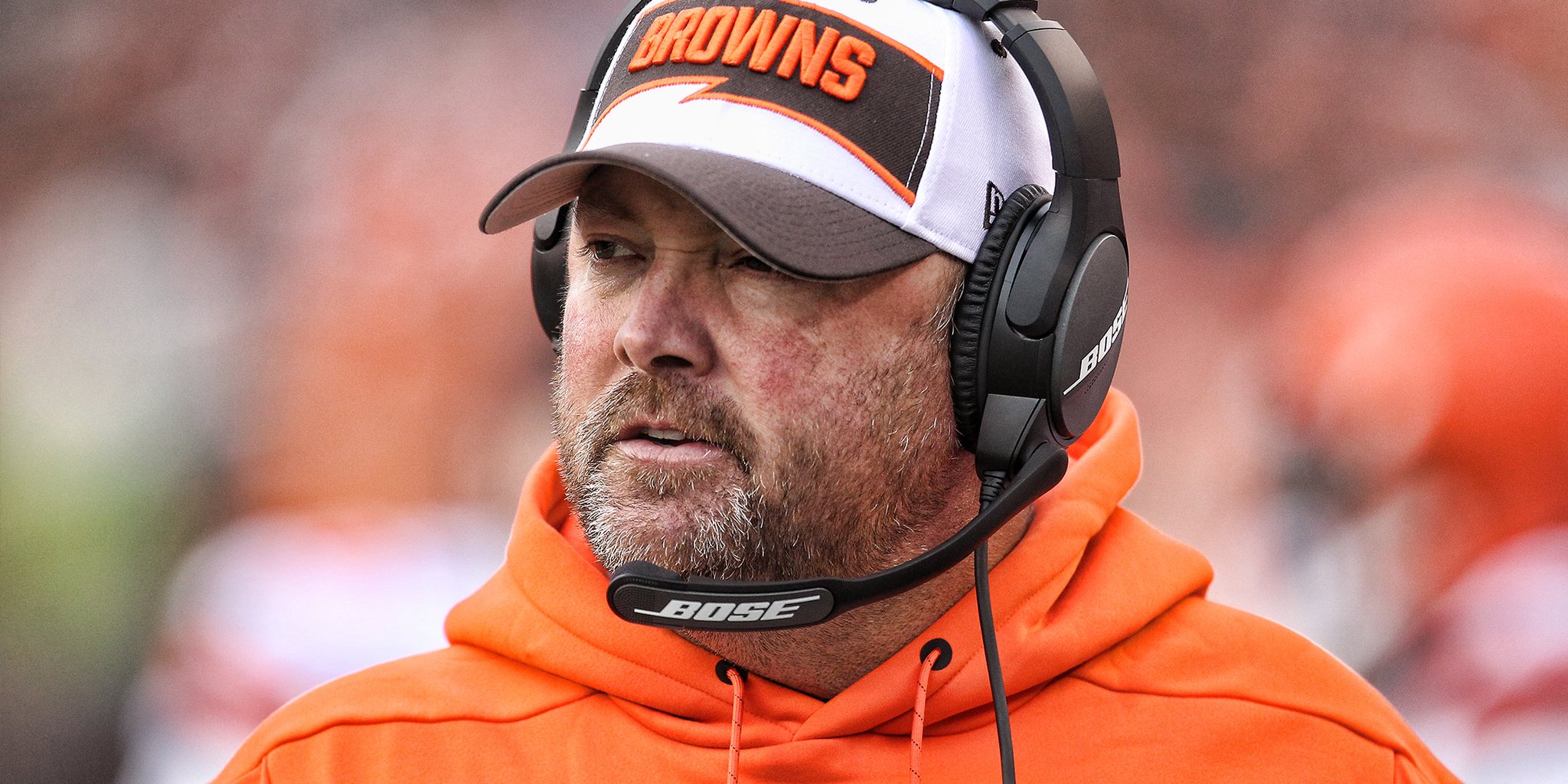 The question all of Browns Nation needed an answer to was: What is our team waiting for? It is not as if we thought the Browns were not signing him or there was another candidate, but there was just no official statement from the organization. News rolled in that Steve Wilks, former head coach of the Cardinals would join the team as defensive coordinator, still no news on Kitchens though.
Then it happened – perhaps as a push notification from ESPN or Bleacher Report, a friend who DM'd you the tweet, or like me, three different group chats blew up. No matter the method, it was go time – we officially had our head coach!
I have been quite vocal to friends and the group of us with Cleveland Sports Talk that I really wanted Kitchens to stay with the Brownies. I liked what he did last year turning around their offense and thought the relationship between him and Baker Mayfield was too important to scrap and recreate with someone else. Admittedly, he has very little experience as an offensive coordinator, let alone no head coaching experience, but his strong influence in the culture change and how the offense finished under his leadership made the difference.
As I was reading more about the news, it hit me as to why this hire was so important for the Browns. Not just the organization, but also the players and fan base. Do not get me wrong when I say this because I know the Browns cleaned house by letting the staff go, but keeping Kitchens is stable. With Kitchens staying as the leader of the team, it finally feels like there are unified voices and entrenched continuity/consistency within the organization. This is John Dorsey's hire and I don't care what number on the list Kitchens may or may not have been for him. Dorsey has proven trustworthy throughout his time with us.
Since returning in 1999, the Browns have not had a coach tenured longer than four years. Turnover is something to which the Browns are no stranger. The difference this time is that our front office is intact and seems to have the most competent leader in a while. We all know Dorsey was not able to hire his own head coach when he first accepted the job in 2017. Now that Kitchens is Dorsey's hire, these two are the foundation moving forward. They have a young, talented roster who showed flashes last year that this could be a playoff contending team. Most importantly the organization has their franchise quarterback in Mayfield.
With our head coach in place, it's time to round out this staff and get to work. There is fun to be had as we watch them develop the unseasoned team. There will be ups and downs with Kitchens as the head coach, growing pains if you will, but he is clearly a guy with a chip on his shoulder heavy enough to go out and prove he can do this. The best part is our quarterback Mayfield carries that same chip, and that will push these two towards greatness.
In Dorsey, we trust. In Kitchens, we follow. And with Mayfield, we ride!