2018 All-Star Candidate: Trevor Bauer
If someone told you that one of the Indians' starters would have a 2.45 ERA with 148 strikeouts while averaging 11.7 K/9 entering the month of July way back in March, no doubt that any fan would pick Corey Kluber to boast these numbers, or maybe even Carlos Carrasco. Take a look behind the curtain and you'll realize that it's actually the Tribe's number three starter in Trevor Bauer.
Yes, the drone guy that cut his pitching hand during the playoffs two seasons ago and left mid-game because his stitches ripped open.
google.com, pub-2319592412860037, DIRECT, f08c47fec0942fa0
Entering the month of July, Bauer sits at 7-6 with a 2.45 ERA and 148 strikeouts, as mentioned above. While a 7-6 record is not indicative of how great Bauer has been this season, it is because of some tough luck on days that he pitches.
The team is averaging over five runs scored on days Bauer pitches, more than the team did during his breakout 2016 season when Bauer won 12 games but boasted a 4.26 ERA. So a lack of run support isn't the answer.
Instead, Bauer has had a couple of games that did not go his way. For example, in his last start against the Oakland A's, Bauer pitched 6.2 innings, gave up only two runs and struck out eight batters but was tacked with the loss anyway.
Look past the win-loss record and you'll see that Bauer is up there with the best of AL pitchers despite being the number three starter in his own rotation. Through 17 starts so far, Bauer has career-bests in ERA, FIP [fielding independent pitching] (2.19), WHIP (1.09), H/9 (7.0), HR/9 (0.4), BB/9 (2.9), K/9 (11.7) and opponent's AVG (.208). Bauer is also on pace to surpass the 200+ strikeout mark and has only given up five home runs this season.
By comparison, during Danny Salazar's 2016 All-Star season, Salazar gave up more hits, walked more batters, had a higher ERA and had 30 less strikeouts than Bauer though the same 17 games started.
With names such as Kluber, Carrasco, who should also receive his first All-Star nod, Gerrit Cole, Justin Verlander, and Luis Severino to name a few, Bauer may not be your first choice. But to whomever will serve as the manager of the American League team, don't let Bauer be robbed of a well-deserved chance to hear his name called among the best in the league in the Midsummer Classic.
And to Kluber and Carrasco, watch out. You've got some competition coming up behind you that could make the Cy Young Award discussion a little more crowded.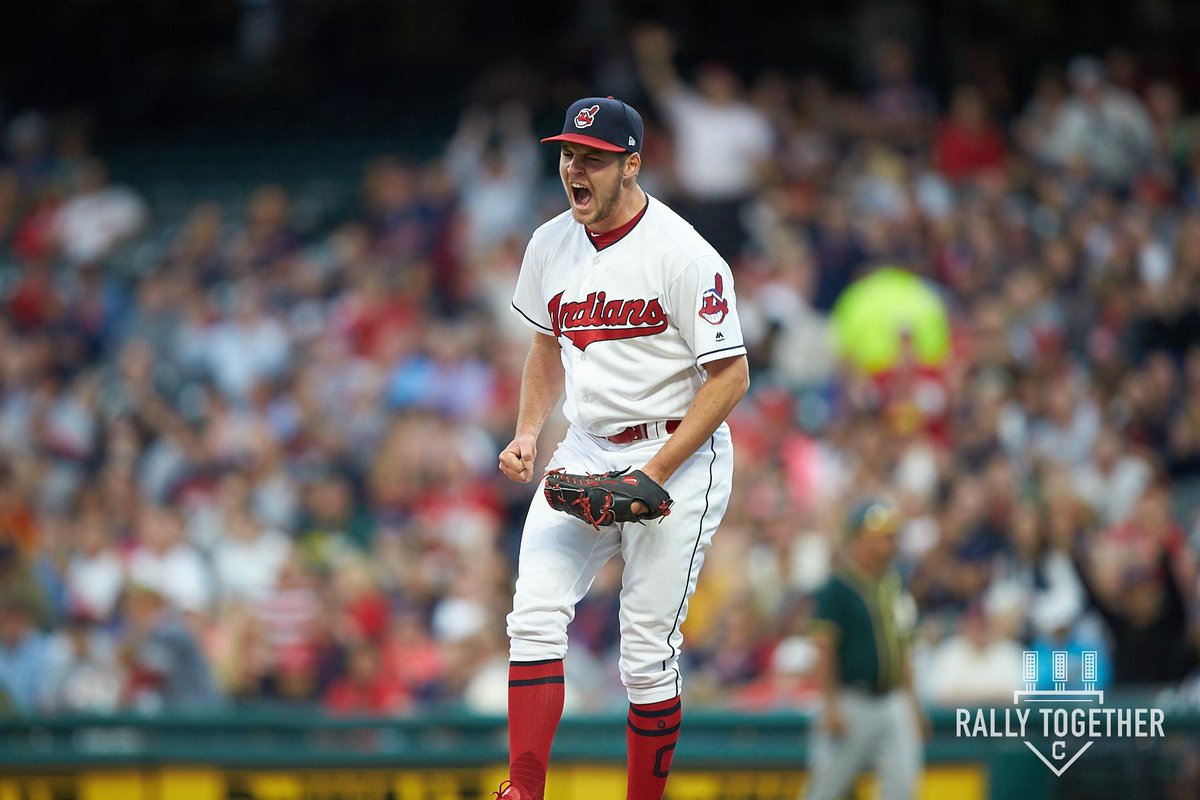 About Author